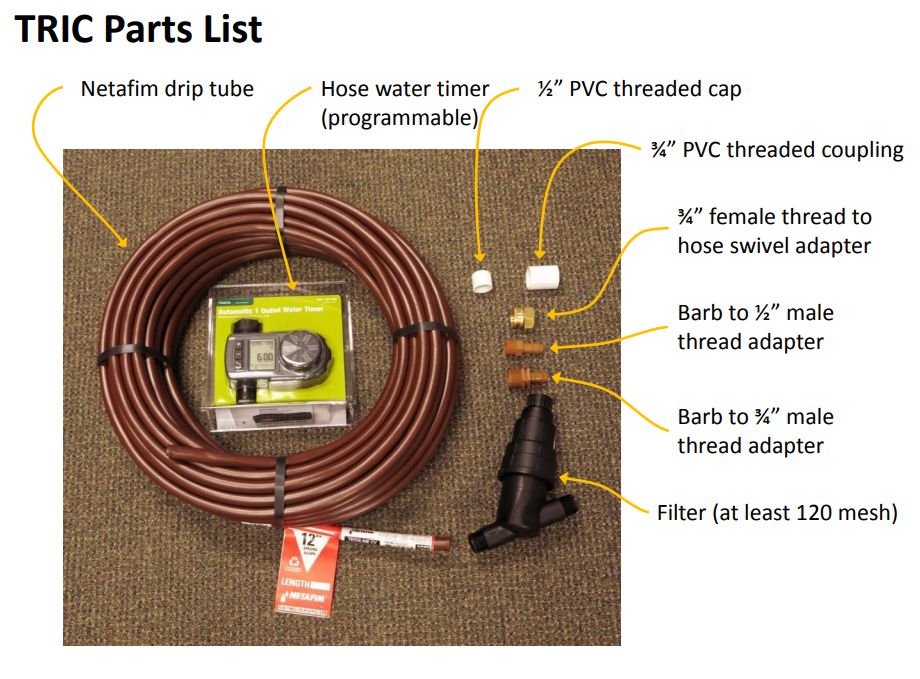 Tree Ring Irrigator Contraption (TRIC) Parts List
Netafim (0.6 gph, 12" spacing) drip tube - $30
Hose water timer (programmable, optional) - $30
½" PVC threaded cap - $1
¾" PVC threaded coupling - $1
¾" female thread to hose swivel adapter - $2
Barb to ½" male thread adapter - $2
Barb to ¾" male thread adapter - $1
Filter (at least 120 mesh) - $27
8" Hold Down Metal Wire Stake for 1/2" Drip Tubing - $4
                                        Total MSRP Cost = $100.00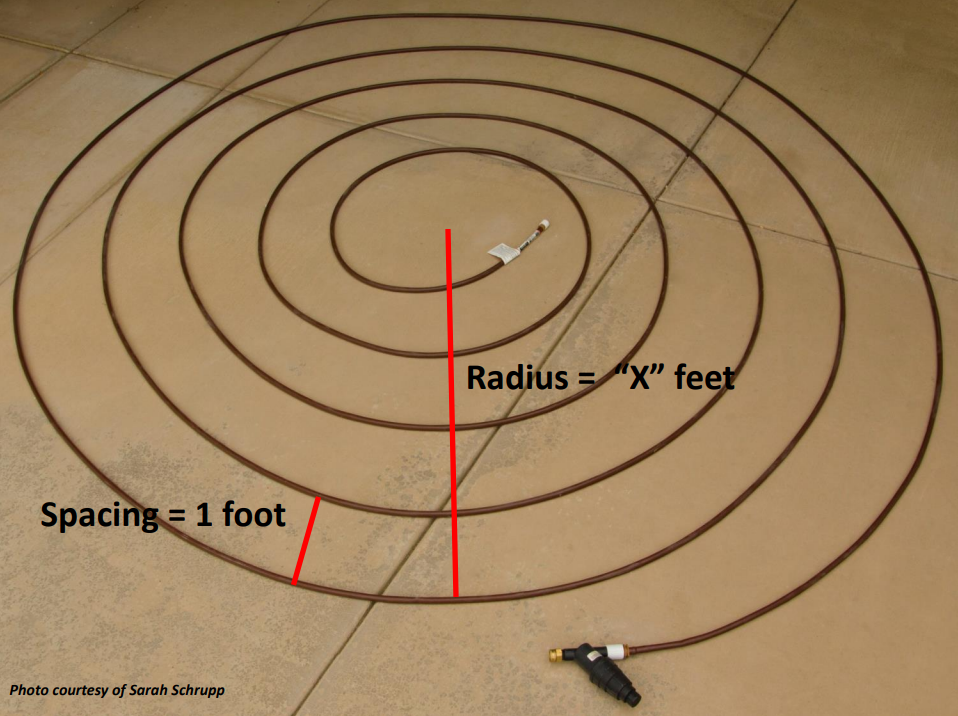 Procedure
1. Put together the TRIC device
2. Measure the radius of the tree canopy – Use a tape and measure from the trunk to the drip line.
3. Determine the soil type. Use SoilWeb on your smart phone or the web:
       https://itunes.apple.com/us/app/soilweb-for-the-iphone/id354911787?mt=8
       https://play.google.com/store/apps/details?id=casoilresource.apps.soilweb& feature=search_result
       http://casoilresource.lawr.ucdavis.edu/gmap/
      Get assistance from a UC Master Gardener, if you need it
4. Use the spreadsheet to determine how to set up the TRIC
5. Program the timer according to the spreadsheet
6. Connect the TRIC to the hose
7. Turn it on!