Student Leadership
Student Co-Coordinators are responsible for communicating with the Program Manager about the daily and long-term agendas, as well as leading their intern teammates through collaborative problem solving and hands on field activities. 

Many of SmartLandscape's Student Co-coordinators hold this position for a year or longer. The field and industry knowledge they acquire over this time makes them invaluable assets for the Student Interns. 
---
Meet our 2023-2024 Co-Coordinators!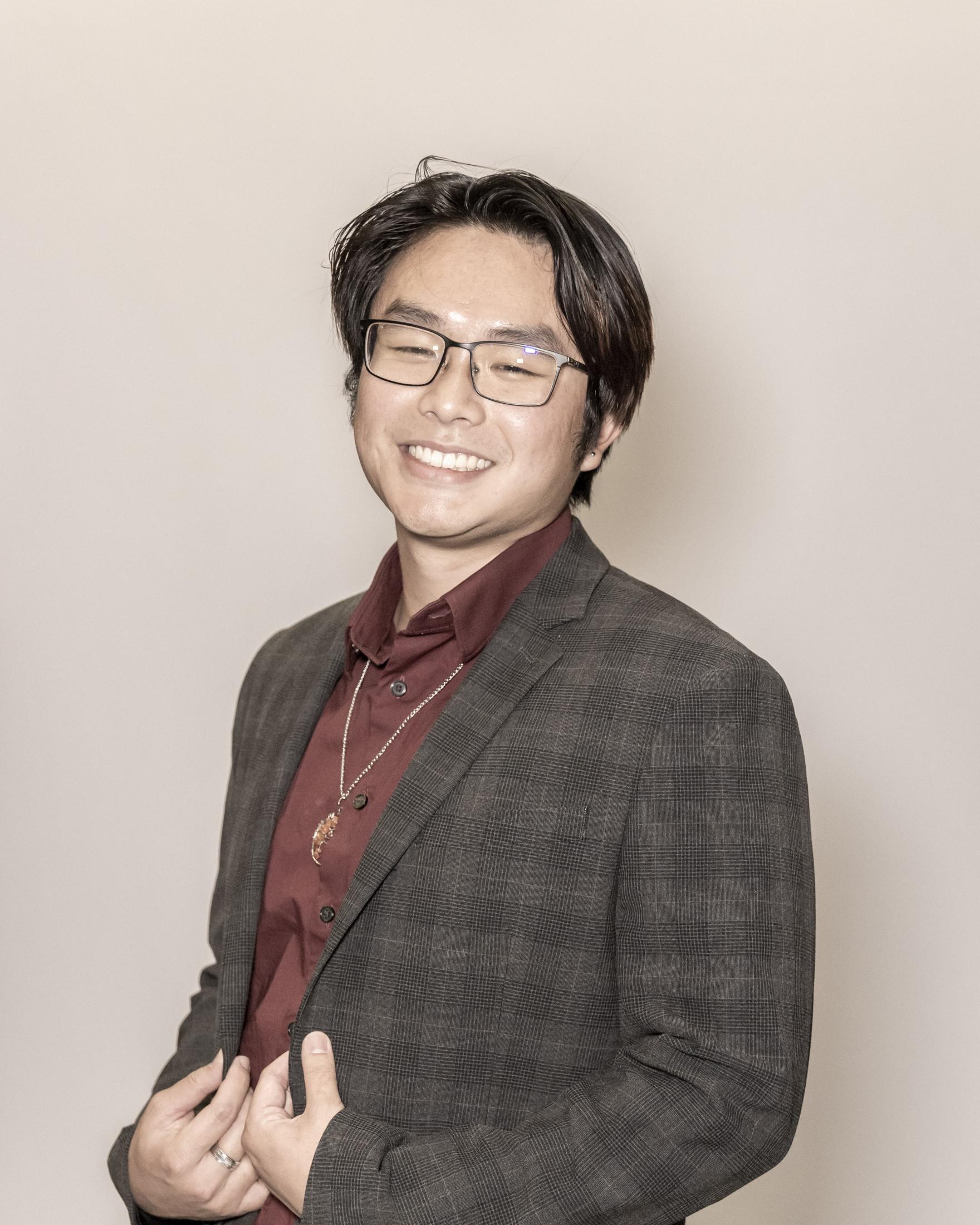 Anthony La- 4th Year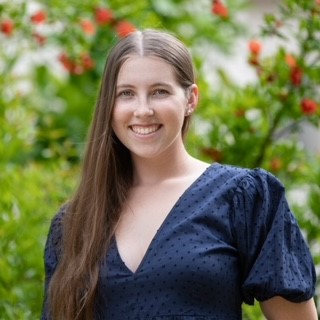 Abigail Bleichner- 3rd Year
"Being a co-coordinator at SmartLandscape has been a valuable experience.  Learning about water conservation, efficiency, and policy will aid me in pursuing a professional career out of college.  As a co-coordinator, I have had the opportunity of working with professionals in the field which required me to step into the role as a leader and a communicator.  Working in a team with both my fellow co-coordinator and others, I have been able to continue working on skills that will aid me in future professions, such as management, problem solving, communication, and field experience. "
Our 2021-2022 student co-coordinators, Aaron Guerra and Jacob Sloan (graduated), presented two academic posters at the California Irrigation Institute in Sacramento, CA. See photos below.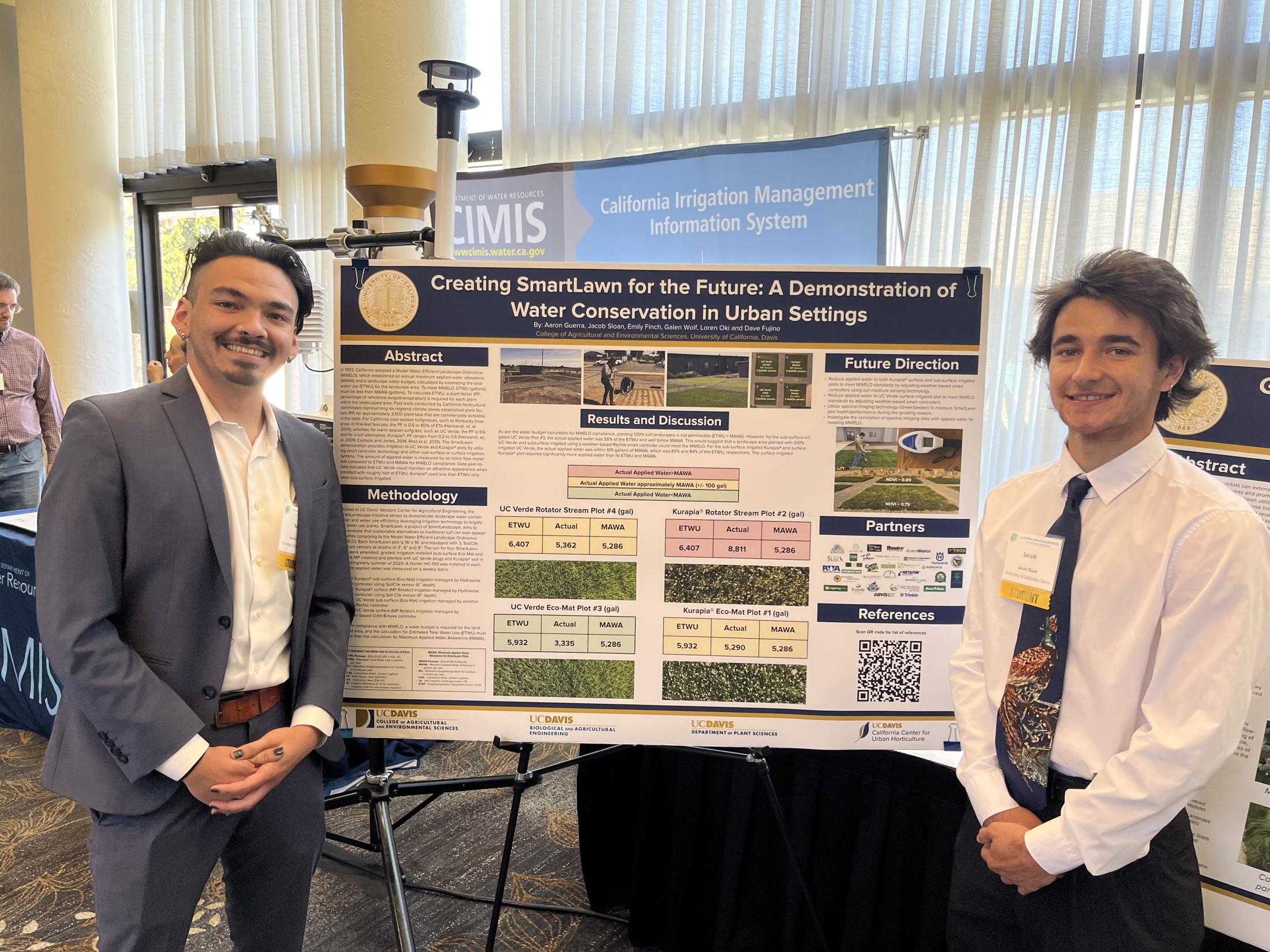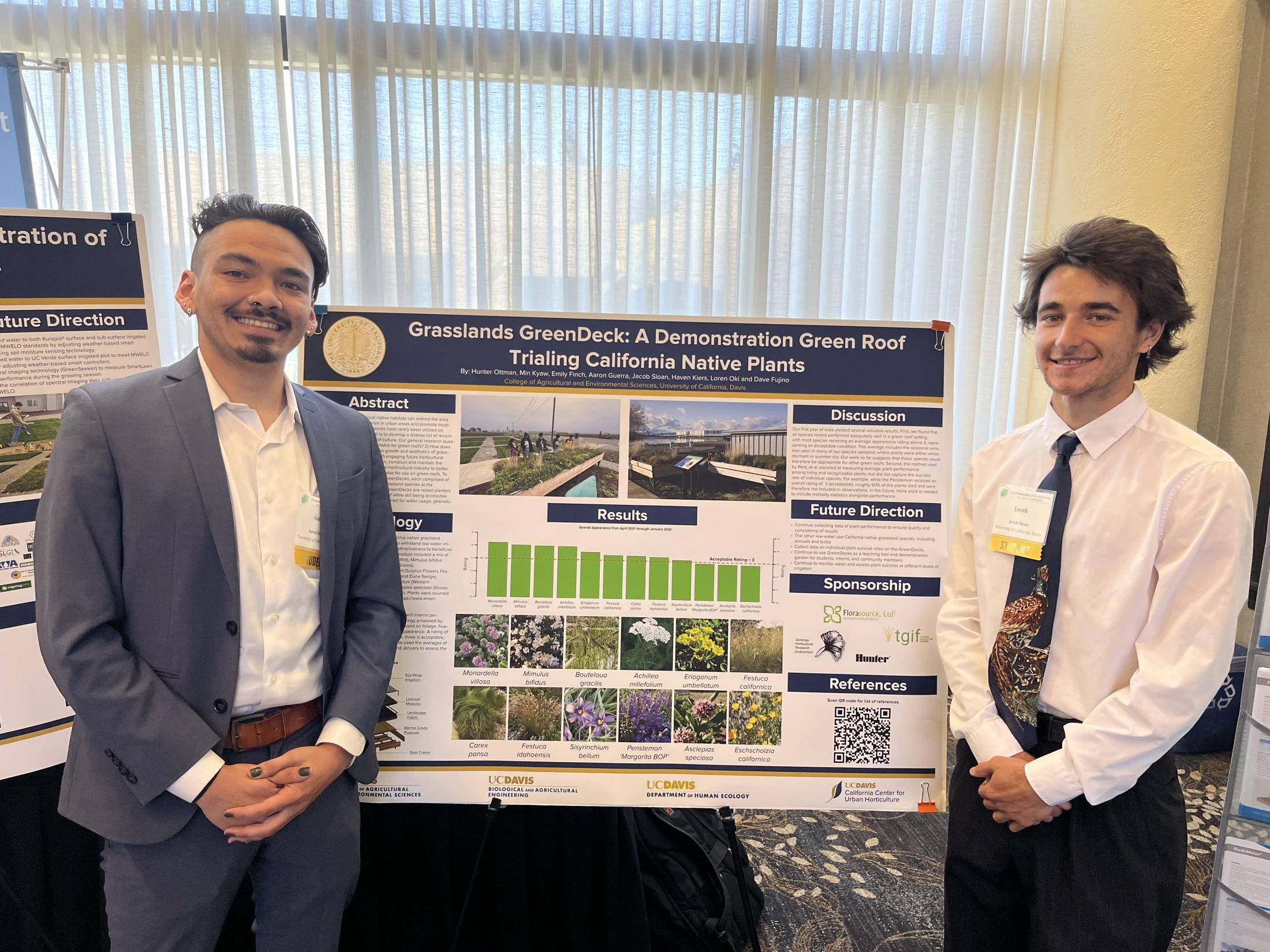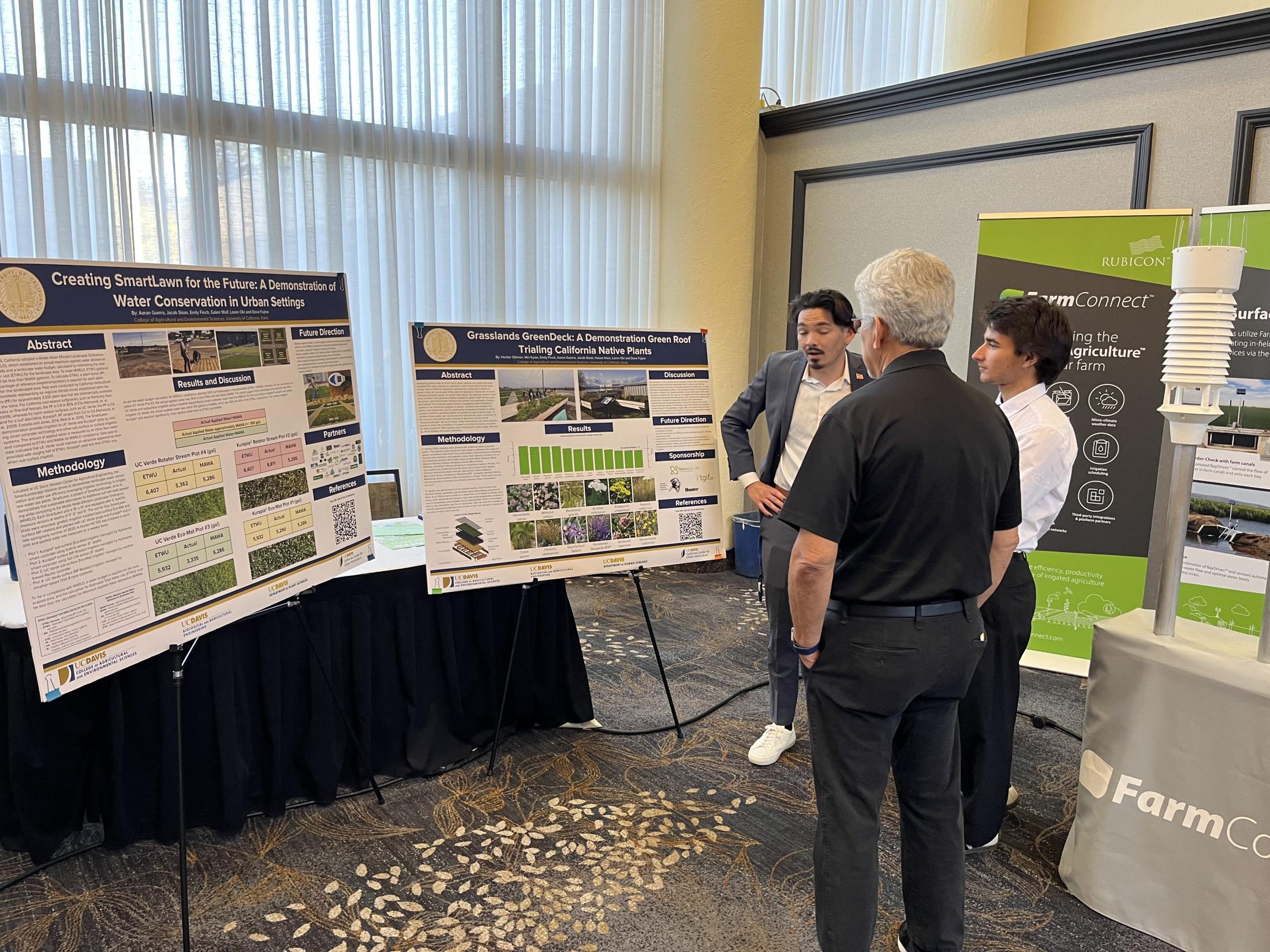 Visit this link for more information on the Student Co-coordinator position.