Project Overview
The SMART (Sustainable Management And Revolutionary Technology) Green Roof Project will be constructed atop the central irrigation control shed at the SmartLandscape site on the UC Davis campus. The Green Roof consists of more than 50 pre-planted modules containing a mixture of California native grassland species. The Green Roof project is being carried out in partnership with CCUH stakeholder Florasource Ltd. 
The Green Roof will primarily be used to test and measure reductions in building temperatures, specifically, temperatures inside the irrigation control shed during the summer months. Building temperature will be taken in strategic locations before the green roof is added, as well as a year later after installation.
A second key goal of this project is to use cutting-edge irrigation technology to monitor water use and ultimately develop an industry-wide standard for green roof irrigation in California. As a tertiary function, this design will also trial untested California native grassland species for their adaptability to a green roof environment: the end-goal is to mimick local native habitats and to extend the area available for native species. 
SmartShed (Green Roof Site)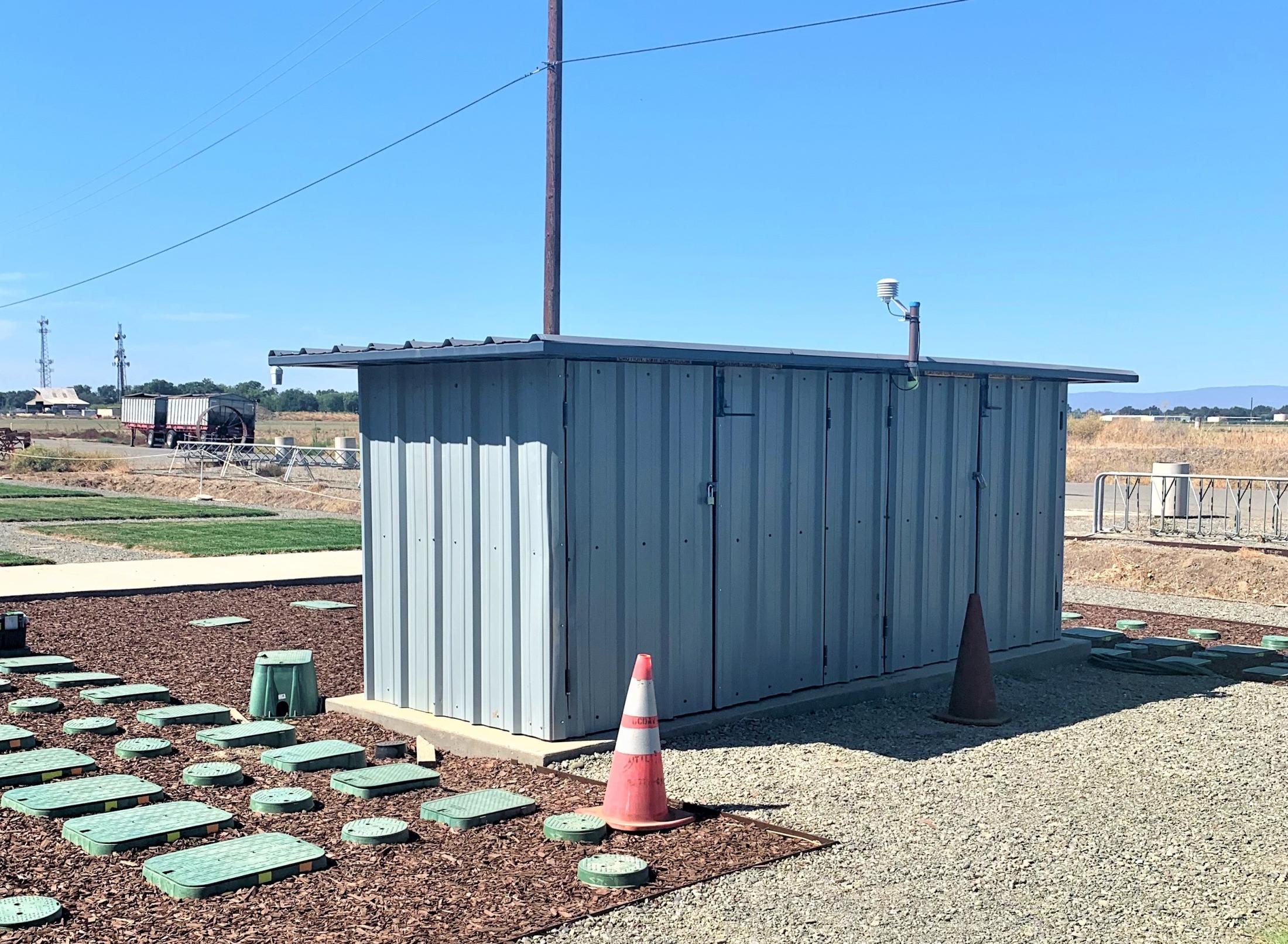 Magnified Green Roof Diagram
Exploded View to show the individual layers of the Green Roof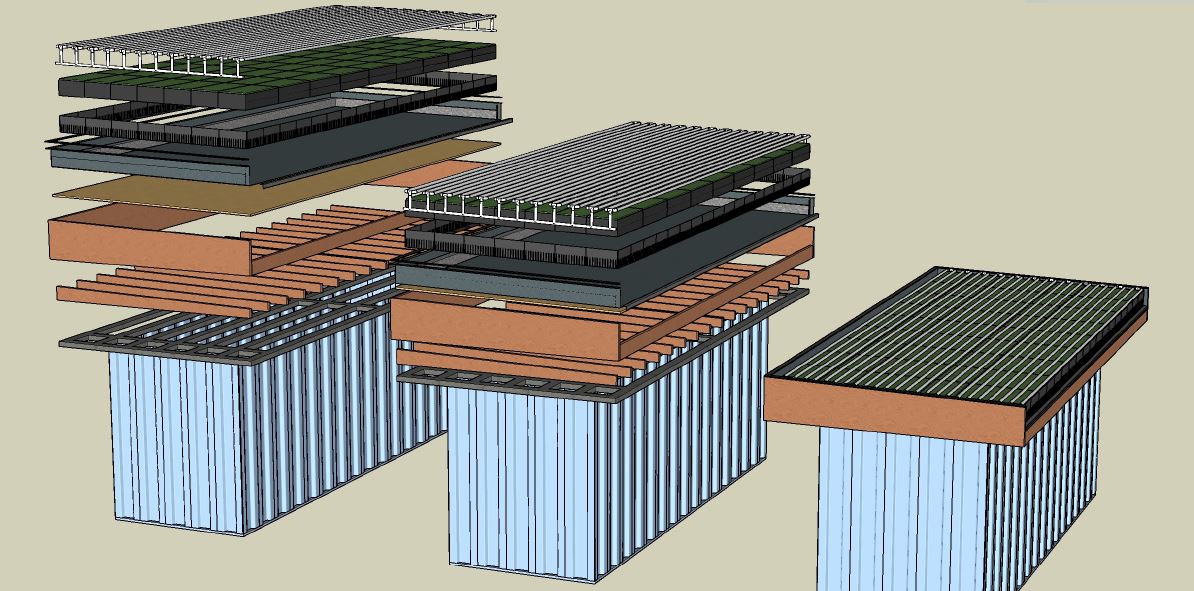 Planting Plan
Each Block represents one Florasource Cell