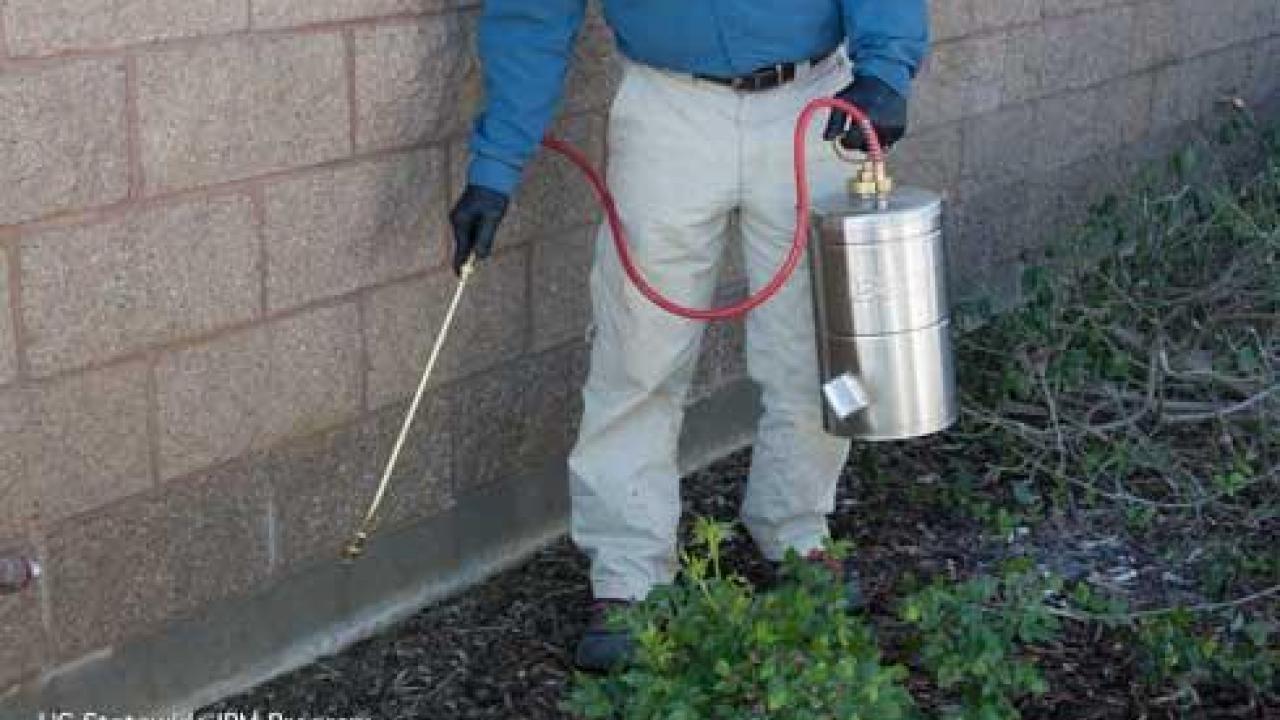 Location
Folsom Community Center
Is your pest control company in compliance with the 2012 U. S. EPA and California pyrethroid label changes? Are you unsure?
The University of California Cooperative Extension and the California Department of Pesticide Regulation are offering several half-day workshops to help you learn about the issues surrounding pyrethroid pesticide use for structural pests, make sure you are in compliance California's laws and regulations, and understand local water quality concerns. 
We are offering two continuing education workshops in 2018 at different locations in the Sacramento area—Roseville and Folsom. Each workshop will include lectures and hands-on activities covering laws, regulations, pesticide calibration, reporting, and integrated pest management.
Professionals with Applicator licenses are strongly encouraged to attend.
Please join us
for a half-day training session discussing issues facing Structural Pest Controllers regarding pyrethroid use. Workshop includes a step-by-step overview of best practices for pyrethroid applications, training on current laws and regulations, and use of IPM to control structural pests. 
Who: Licensed Structural Pest Management Professionals

Time: 7:00 AM to 12 Noon

Cost: $15 (Continental breakfast and snacks are included)

CEUs: 4.5 SPCB (Rules & Regs, IPM, & Other) and 4.5 DPR units (Laws & Regs, and Other) applied for. 
Space is limited to 30 participants at each meeting.
This workshop is organized by the UC Statewide IPM Program, for more information including an agenda and registration, please visit the website:
Contact
Eileen Hollett
(530) 752-6642